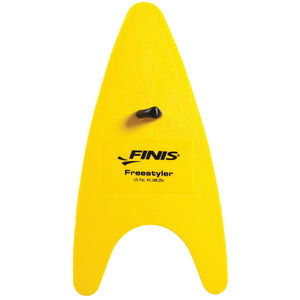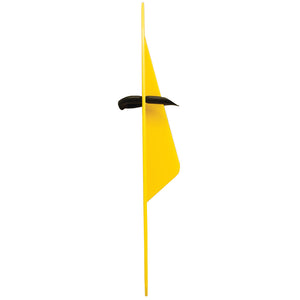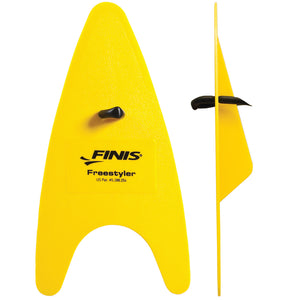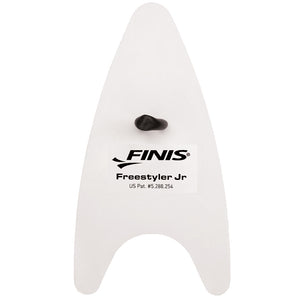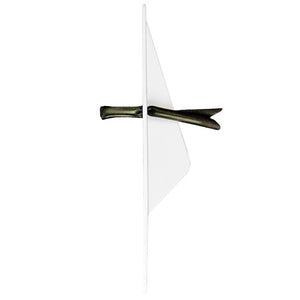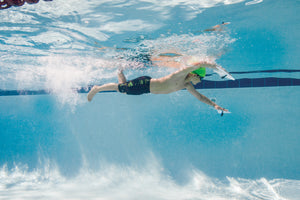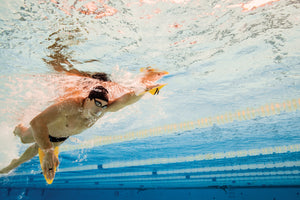 Product image 1
Product image 2

Product image 3

Product image 4
Product image 5
Product image 6
Product image 7
Product image 8
Product image 9
Product image 10
Specifically designed for freestyle training, the Freestyler Hand Paddles plane the hand forward through the water, improving reach and distance-per-stroke. With a long fin shape and unique skeg design, the Freestyler Hand Paddles promote a strong pull through, better hip-rotation and increased efficiency. An adjustable finger strap offers a perfect fit and the narrow surface area helps prevent shoulder strain.
PATENTED HYDRODYNAMIC SURFBOARD SHAPE
Decreases resistance through the water and planes the hand forward, lengthening each stroke
REDUCES SHOULDER STRESS
Prevents hand entry crossover that causes shoulder injury
PATENTED SKEG DESIGN
Provides instant stroke feedback to streamline and straighten hand entry
JUNIOR SIZE AVAILABLE
Made specifically for youth and smaller hands
IMPROVES BODY POSITION
Streamlines hand entry to create a balanced body position and eliminate crossover.