Ankle Elastic S122E Resistance Band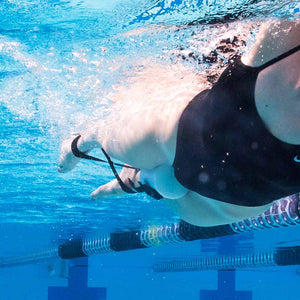 Product image 1
Product image 2
Product image 3
The StrechCordz S122E elastic band fits around ankles for control of position during kicks. Helps neutralize kicking motion during pull sets. Not interchangeable.
StrechCordz® in-water engineered resistance cords and bands are requested by international Olympians and novice swimmers for:
Competitive Swim Training
Quicker Acceleration
Increased Stamina & Speed
Improved Flexibility
StrechCordz® in-water swim training equipment is used for resisted and assisted swimming, push offs, barge pulls, proper positioning, hip rotation and more.
Made in the USA.