Fraid Nots - Rope-Assisted Stretching Program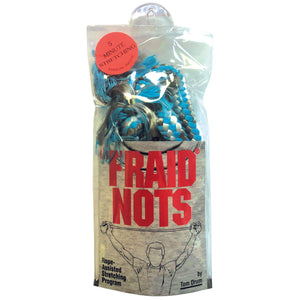 The FRAID NOTS® Rope-Assisted Stretching Program® includes a special colorful rope, door strap, instruction manual, laminated sequence chart which depicts over 15 stretches that can be accomplished in 5-7 minutes.
The rope and guide fit easily inside a work-out, golf or tennis bag, even at a work station, and serve as a constant reminder to stretch. The versatility of this product coupled with its unique attachment methods makes stretching quick, fun and easy for everyone!