Kick Trainer S123 Resistance Band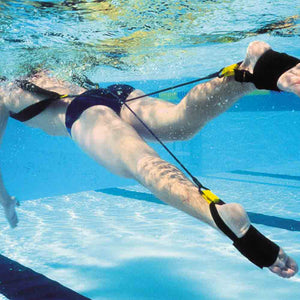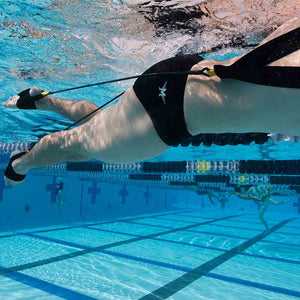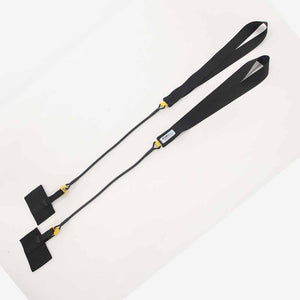 Product image 1

Product image 2

Product image 3

The S123 adds resistance to legs during kick sets. Assists ankle recovery from breaststroke kick and adds resistance to abdominal muscles during dolphin kicks.
The S123 includes two nylon shoulder harnesses and two adjustable foot harnesses that connect to two 20in/50cm tubes.  No removable components or replacement parts. Sold as a single unit.  Not interchangeable. 

Choose from 5 resistance levels.
Color
Resistance (1bs)*
Resistance (kg)*
Silver
3-8
1.3-3.6
Yellow
5-14
2.2-6.3
Green
8-24
3.6-10.8
Red
12-31
5.4-14.1
Blue
14-34
6.3-15.4
*resistance when stretched 1-3 times original length
About StrechCordz In-water Resistance Training
StrechCordz® in-water engineered resistance cords and bands are requested by international Olympians and novice swimmers for:
Competitive Swim Training
Quicker Acceleration
Increased Stamina & Speed
Improved Flexibility
StrechCordz® in-water swim training equipment is used for resisted and assisted swimming, push offs, barge pulls, proper positioning, hip rotation and more.