Pool Aqua S300 Resistance Band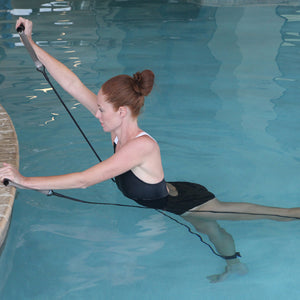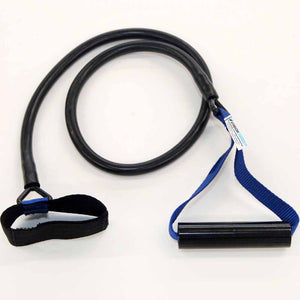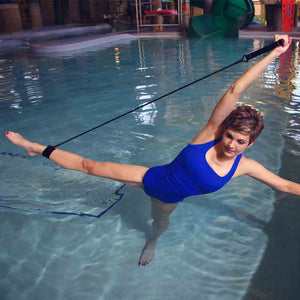 Product image 1

Product image 2

Product image 3

The S300 was developed with input from the inventor of Hydro-Pilates™.  The Pool Aqua Band is a new versatile in-water or dry-land resistance training tool.  Used for aquatic therapy, rehabilitation and exercise programs, dry-land resistance and stretching programs. Use 2 bands to expand your exercise possibilities!
The S300 includes one 38in/96.5cm latex tube, one adjustable ankle cuff with Velcro® closure and one color-coded handle.  No removable components or replacement parts.  Sold as a single unit.  Not interchangeable.  Made in the USA.

Choose from 5 resistance levels.
Color
Resistance (lbs)*
Resistance (kg)*
Silver
3-8
1.3-3.6
Yellow
5-14
2.2-6.3
Green
8-24
3.6-10.8
Red
12-31
5.4-14.1
Blue
14-34
6.3-15.4
* resistance when stretched 1 – 3 times original length
About StrechCordz In-water Resistance Training
StrechCordz® in-water engineered resistance cords and bands are requested by international Olympians and novice swimmers for:
Competitive Swim Training
Quicker Acceleration
Increased Stamina & Speed
Improved Flexibility
StrechCordz® in-water swim training equipment is used for resisted and assisted swimming, push offs, barge pulls, proper positioning, hip rotation and more.