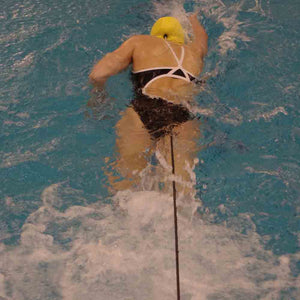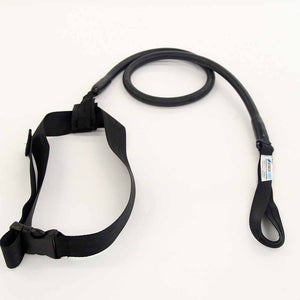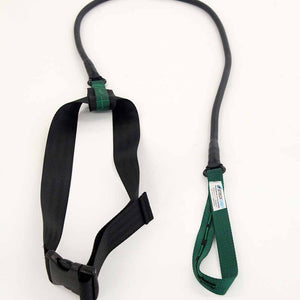 Product image 1

Product image 2

Product image 3
The S600 is designed for push-off drills, in-place resisted swimming, resisted walking, running and other in-water resistance drills.  Turn your backyard or hotel swimming pool into a workout area to burn calories, improve endurance and increase strength.  Practice long swims without countless flip turns.
The S600 features one 2in/5cm adjustable waist belt that fits up to a 44in/1.1m waist.  One 4ft/1.2m tube with a safety cord.  A loop on the end of tubing is included for pool mounting.  Sold as a unit.  No removable components or replacement parts. 
Choose from six resistance levels.
Color
Resistance (lbs)*
Resistance (kg)*
Silver
3-8
1.3-3.6
Yellow
5-14
2.2-6.3
Green
8-24
3.6-10.8
Red
12-31
5.4-14.1
Blue**
14-34
6.3-15.4
Black**
20-45
9.1-20.4
* resistance when stretched 1 – 3 times original length
 (**Blue and Black are back-ordered until further notice)