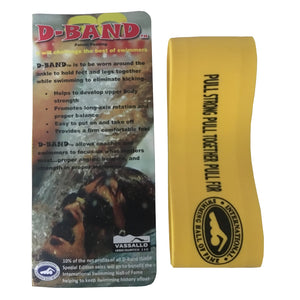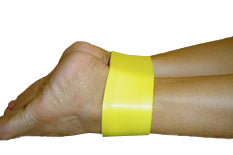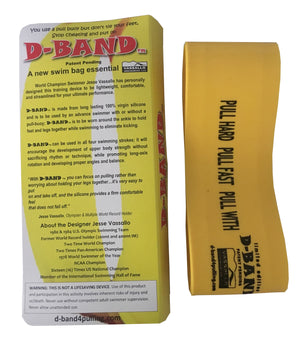 Product image 1

Product image 2

Product image 3

Product image 4

The D-Band is worn around the ankles, holding the feet and legs together while swimming, to eliminate kicking.
Used as a training device, or as a strokes correction tool, it encourages the development of upper body strength without sacrificing rhythm or technique. While promoting long-axis rotation, it helps the swimmer develop proper angles and balance.
Multiple World Champion Swimmer; Multiple World Record Holder; Olympian; and Inducted Member of the International Swimming Hall of Fame Jesse Vassallo, has personally designed this training device to be lightweight, comfortable, and totally streamlined for your ultimate athletic performance.