World of Swimming Limited Edition Pin Set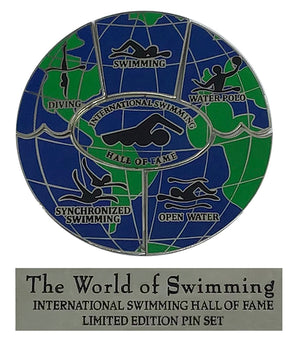 This limited edition pin set has six pins representing each aquatic sport.
Swimming, Diving, Water Polo, Synchronized Swimming and Open Water Swimming.
There is a silver plate description pin underneath the set.
Pin set circle is 3"x3"
Silver plate is .75" high x 3" long
Set comes in a plastic case - 6"x6" with a grey sponge liner that pins attach to.